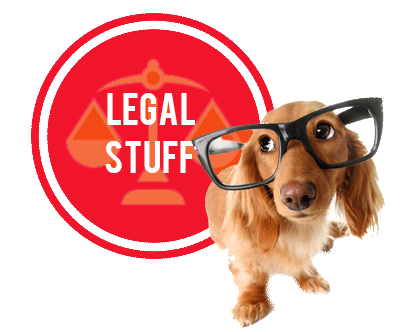 We encourage all customers to read this section


By engaging our services or using our website you are bound to the following terms and conditions.


*"WB&EC" shall mean "Wheel Buddy & Easy Calipers" or any agents or employees thereof.

WB&EC as advertised paints brake calipers while they are still attached to the car.
We work to the best possible result working by hand while they are still attached to the car.
this method of caliper painting does have some limitations
: - an example would be that spray guns do not work when tilted beyond an angle they are designed to work under ,
because of this limitation some areas of the brake caliper are not fully covered with paint, primarily the very back of the caliper which is not visible on normal viewing.

Our service promises that on normal stationary viewing of the vehicle everything visible is painted and presents close to if not exactly the same as a factory painted off the car caliper.

No refund or warranty claim is able to be made as such on light coverage / not enough coverage / not glossy enough for areas where the spray gun would need to be upside down or not at a working angle or an area deemed not visible from standard viewing of the car while parked.

A warranty will only be valid if the light coverage or not covered area is directly visible area from normal viewing of the car while parked stationary and where it is deemed a spray gun would have easily covered the area and if its deemed as an area missed by the painter and not an operational problem with equipment ( *applies to all packages )

No Warranty or Refunds is available for improper care of calipers after they have been painted. This includes using products containing acids, mechanical failures with your car, brake fluid leaks, stone chips or 3rd party damage from wheel fitment or others working in that area and anything that is not the direct result of WB&EC workmanship.

All painting packages come with a 2 year warranty covering the durability of the paint and any flaking, peeling, cracking or bad fading or other serious defects are fully covered under warranty.

WHEEL BUDDY / EASY CALIPERS extended - FULL T&C
1. DEFINITIONS
1.1
"WB&EC" shall mean "Wheel Buddy & Easy Calipers" or any agents or employees thereof.
1.2
"Customer" shall mean the Customer, any person acting on behalf of and with the authority of the Customer, or any person purchasing products and services from WB&EC.
1.3
"Services" shall mean:
1.3.1
all Services of the general description specified on the front of this agreement and supplied by WB&EC to the Customer; and
1.3.2
all Services supplied by WB&EC to the Customer; and
1.3.3
all inventory of the Customer that is supplied by WB&EC; and
1.3.4
all Services supplied by WB&EC and further identified in any invoice issued by WB&EC to the Customer, which invoices are deemed to be incorporated into and form part of this agreement; and
1.3.5
all Services that are marked as having been supplied by WB&EC or that are stored by the Customer in a manner that enables them to be identified as having been supplied by WB&EC; and
1.3.6
all of the Customer's present and after-acquired Services that WB&EC has performed work on or to or in which Services or materials supplied or financed by WB&EC have been attached or incorporated.
1.3.7
The above descriptions may overlap but each is independent of and does not limit the others.
1.4
"Services" shall also mean all Services, products, goods and advice provided by WB&EC to the Customer and shall include without limitation the supply of
motor vehicle spray painting, wheel repair, brake caliper painting and all automotive services and repairs, technical advice, and all charges for
labour, hire charges, insurance charges freight or any fee or charge associated with the supply of Services by WB&EC to the Customer.
1.5
"Price" shall mean the cost of the Services as agreed between WB&EC and the Customer and includes all disbursements eg charges WB&EC pay to others on the
Customer's behalf

2. ACCEPTANCE
2.1
Any instructions received by WB&EC from the Customer for the supply of Services shall constitute a binding contract and acceptance of the terms and
conditions contained herein.

3. COLLECTION AND USE OF INFORMATION
3.1
The Customer authorises WB&EC to collect, retain and use any information about the Customer, for the purpose of future communication or promotion awareness
and including marketing any new services we offer to you .
3.2
The Customer authorises WB&EC to disclose any information obtained to any person for the purposes set out in clause 3.1.
3.3
Where the Customer is a natural person the authorities under clauses 3.1 and 3.2 are authorities or consents for the purposes of the Privacy Act 1988.

4. PRICE
4.1
Where no price is stated in writing or agreed to orally the Services shall be deemed to be sold at the calculated end cost by the service technician at the completion of works and be provable and must be reasonable with regard to labour and material cost .
4.2
The price may be increased or reduced during the carrying out of services if the materials or labour time needs to be extended beyond the original quote for whatever reason, we must advise you and make contact about any change of price from the agreed price before proceeding with the work

5. PAYMENT
5.1
Unless otherwise agreed payment for Services shall be made either:
5.1.1
In full on completion of work or pick up of vehicle; or .
5.2
Any unexpected expenses, disbursements and legal costs incurred by WB&EC as a result of providing services to you , including any reasonable solicitor's fees or debt collection agency fees will be disclosed to you and required to be paid by you.
5.3
Receipt of a cheque, bank transfer, or other currency instrument shall not constitute payment until such negotiable instrument is paid in full and funds have cleared.
5.4
A deposit may be required and may be requested at the discretion of WB&EC

6. QUOTATION
6.1
Where a quotation is given by WB&EC for Services:
6.1.1
Unless otherwise agreed the quotation shall be valid for fourteen (14) days from the date of issue; and
6.1.2
The quotation shall be inclusive of Goods and services tax if applicable
6.1.3
WB&EC reserves the right to alter the quotation because of circumstances beyond its control.
6.2
Where Services are required in addition to the quotation the Customer agrees to pay for the additional cost of such Services.

7. RISK
7.1
All vehicles are stored, worked on and driven solely at the Customer's (owner's) risk.  The Customer (owner) is responsible for keeping vehicles insured at all times.
7.2
A storage fee of $12 per day may apply if a vehicle is not picked up or left with us without contact or communication from the customer.

8. GENERAL LIEN
8.1
The Customer agrees that WB&EC may exercise a general lien against any property belonging to the Customer that is in the possession of WB&EC for all sums outstanding under this contract and any other contract to which the Customer and WB&EC are parties.
8.2
If the lien is not satisfied within fourteen (14) days of the due date WB&EC may, having given notice of the lien at its option either:
8.2.1
Remove such Services and store them in such a place and in such a manner as WB&EC shall think fit and proper and at the risk and expense of the Customer; or
8.2.2
Sell such Services or part thereof upon such terms as it shall think fit and apply the proceeds in or towards discharge of the lien and costs of sale without being liable to any person for damage caused.

9. DISPUTES & REFUNDS
9.1
In the case of an ongoing dispute relating to paint related work, we shall both agree to have a qualified third party analyze and make judgement on the situation.
9.2
A change of mind regarding WB&EC services after a vehicle has been inspected, paid for and collected is not covered under WB&EC Refund policy.

10. WARRANTY on Materials / Paints
10.1
OUR warranty applies where applicable on paint products and equipment used by WB&EC , if the product used has failed according to standard operating instructions for that product which resulted in a complete failure of service.
10.2
WB&EC Service Warranty covers Peeling, Fading, Flaking, or other failure of Paint Work which is not the cause of the customer, a third party or natural occurrences and is the direct result of products used by WB&EC
10.3
WB&EC takes full responsibility for third party or contractors engaged to perform work on a Customers vehicle while in the care of WB&EC and extends the warranty to cover any accidental damage as a result of being worked on by a third party or contractor employed by WB&EC.
10.3.1
In the case a third party or contractor damages in any way the property of the customer while in the care of WB&EC , where applicable and if WB&EC cannot
resolve the damages caused, the customer may be referred to the third party or contractor to make arrangements for repair or refund, or where
applicable be reimbursed directly by WB&EC for that damage an amount in line with market price for repair of such damage.

11. CATASTROPHIC DAMAGE
11.1 In the event of major damage to your car while in the care of WB&EC we will work and provide all evidence to your insurer. We will release and transport the car where needed at no cost to you. We may also provide a rental car if your insurance refuses to provide one.

12. MISCELLANEOUS
12.1
WB&EC shall not be liable for delay or failure to perform its obligations if the cause of the delay or failure is beyond its control.
12.2
Failure by WB&EC to enforce any of the terms and conditions contained in this contract shall not be deemed to be a waiver of any of the rights or obligations WB&EC has under this contract.
12.3
If any provision of this contract shall be invalid, void or illegal or unenforceable the validity existence, legality and enforceability of the remaining provisions shall not be affected, prejudiced or impaired.